Onyeka Onwenu, returns with the official music video for her single "Onye Bu Nwannem", this is the third video off her latest album, THE LEGEND RELOADED.
She is truly a legend in the industry.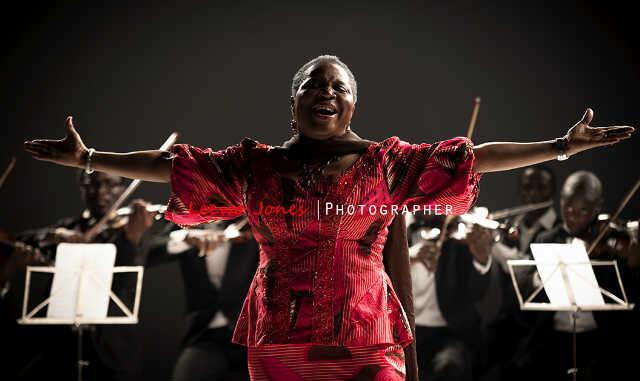 "The year 2012 was a particularly challenging one for me, with a spill over of "sad news", from the last quarter of 2011. I buried my mother and only brother in the first six months of the year.
Deep in depression, I took the decision to stop thinking about my situation and put my emotions and energies into God's work. I entered the Studio with my Producer Wole Oni and we began work on THE LEGEND RELOADED. The proceeds from the sale of the CD, I decided would continue to go towards church building.
Music is wonderfully therapeutic and my depression soon lifted.
One day, in the Studio, The Holy Spirit put it in my heart to write a new song around an old folk chorus, "Onye Bu Nwannem" (who is my brother/sister). The full song came in 30 minutes, with beautiful, vibrant lyrics and everyone in the Studio loved it.
Onye Bu Nwannem is vintage Onyeka. It is uplifting, joyous and sassy, exuberant even.
I thoroughly enjoyed putting this song together. It lets me know that I am not alone, Jesus is my brother and that knowledge is most comforting for me.
Be blessed." – Onyeka Onwenu.
DOWNLOAD Onyeka Onwenu ALL TRACKS