The whereabouts of  talented rapper, Saucekid aka Sinzu, has finally been known as it has just been revealed that Sinzu,whose real name is Babalola Falemi,is reportedly imprisoned at Ada County Jail, a medium security prison attached to the Idaho Sheriff Department.
Sinzu, has been serving his jail-term for about 10months now, and was imprisoned for grand theft. This doesn't come as a surprise as if you recall back in 2014,  he was declared wanted after a CCTV caught someone who looked like him withdrawing from an ATM.It was later revealed he  used the credit card of a woman to withdraw $300.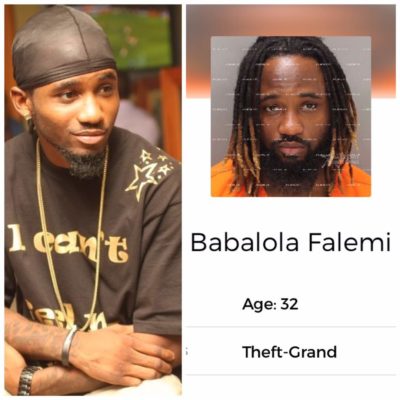 He however took to social media to deny the claims, laying blames on rival and former friend,Godwon, as the one trying to tarnish his image.