Smothered in hugs and almost in tears' Professor Tim Noakes received the news of having his name cleared with huge smile on his face.
Noakes was charged for providing advice on Twitter about what breast-fed babies should be given when being weaned.
"If they are saying the advice I gave was not found to be unconventional' that raises questions on whether the conflicting advice being given by practitioners all over the country will one day be seen as unconventional'" he said just minutes after the hearing concluded in Cape Town on Friday.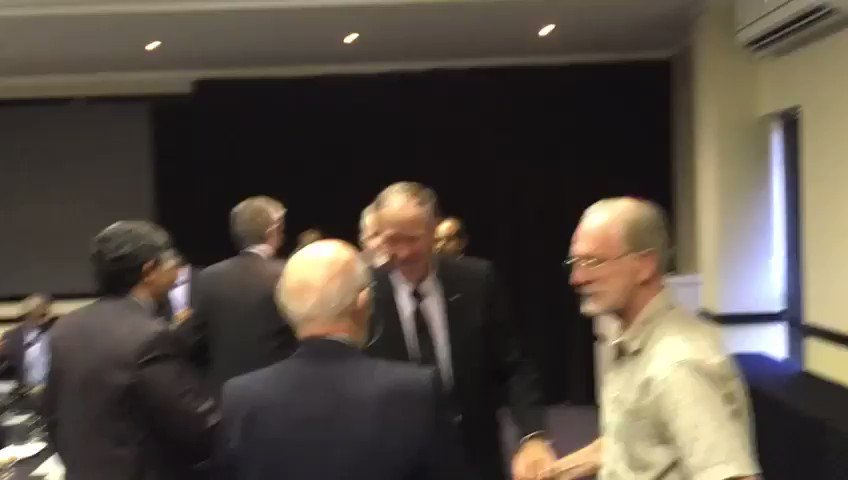 He added: "This is really a global movement from the last five to 10 years and this is a significant finding for that movement. In South Africa the last two years have been a turning point and this finding is huge for that community."
Advocate Joan Adams' chairman of an independent panel that considered a misconduct charge brought against Noakes by the Health Professions Council of SA' described proceedings as a very tiring and emotional process.
Adams read out a 60-page judgment on Friday and said only one of five on the panel disagreed with the finding' stating that his advice was "unconventional in the extreme".
Noakes' book The Real Meal Revolution promotes a low-carbohydrate' high-fat (LCHF) diet. He was asked: ".. is LCHF eating ok for breastfeeding mums? Worried about all the dairy+cauliflower = wind for babies??"
He then responded: "Baby doesn't eat the dairy and cauliflower. Just very healthy high-fat breast milk. Key is to ween [sic] baby onto LCHF."